On may 22 an award ceremony was held at the Dickson palace where multiple culture awards and grants were handed out. Bo Harringer received the Agnes Karlsson culture award with the following motivation:
Bo Harringer is a film producer, director, photographer and one of our finest depicters of contemporary society. His dedication for those less fortunate is evident in films like "Born slave", "88 Soldiers" and "I don't wanna live this life". Reflection is an unusual thing in a world that too rarely has time for it's own complexity. Who will find out how things really are? The questions must be asked. The films are characterized by a genuine interest for the people he is portraying. He lets them speak with a voice that carries. In many of his films Bo Harringer has observed young people in the suburbs of Gothenburg. His subtlety gives a hopeful image of so-called problem youths. People have, if only for a moment, their dignity back and they get to be the best they can be. And we get to see beyond the obstacles.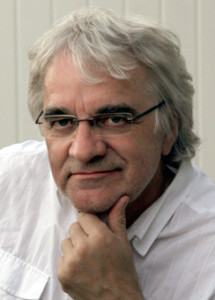 A full list of laureates can be found at the Gothenburg City website.